ASP5213 - 600W Full Range 12" 3-Way Loudspeaker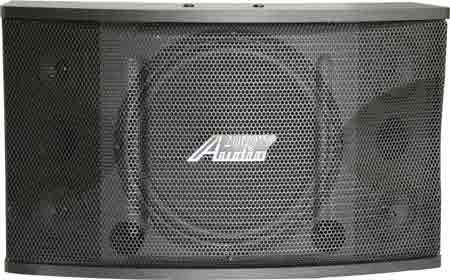 If you are looking for a pair of professional speakers for your karaoke applications, the Audio2000'S® ASP5213 full range 12" three-way loudspeaker is the answer for you. The reasons? Please look at the following product benefits for you:
Portability:

Relatively light weight (

34

lbs) for its sound level driving capability (Power:

6

00W, max;

30

0W, rms; Freq. Response:

5

0-

16

,000Hz; Sensitivity: 9

0

dB @ 1W 1M).

Mountability:

A built-

in internal speaker mounting top hat makes it possible that a light-weight karaoke speaker can just be placed on the top of a speaker stand without using an external mounting device.
Connectability:

One speakon jack and a

pair of banana jacks are utilized for connecting the speaker cables.
Sound Quality:
A high efficiency 1

2

" woofer,

two 4-1/2

" tweeters

,

two

3

-1/2

" tweeters

,

and a

built-in crossover circuitry are provided for smoothly transforming the electrical acoustic signal to full and transparent sound waves.

Affordability:
Wow, what a price tag for such a wonderful sound

driving

power!
As a result, the ASP5213 loudspeaker is specifically designed and developed for your karaoke applications at home or at any commercial location.
ASP5213 Loudspeaker Features:
* 600Watts max/300Watts RMS, 2-Way System
* 1 X 12" Woofer + 2 X 4-1/2" Tweeters + 2 X 3-1/2" Tweeters
* One Speakon Jack and a Pair of Banana Jacks for Speaker Cable Connection
* Internal Speaker Mounting Top Hat
* Acoustic-Tune Ports for Superior Sound Venting
* 12dB / Octave High-Pass Crossover Network

ASP5213 Loudspeaker Specifications
Impedance

8 Ohms, Nominal

Dimension (W X H X D)

24.0" X 14.2" X 12.2"

Frequency Response

50 - 16 KHz (+/- 3 dB)

Sensitivity

90 dB @ 1M, 1W

Weight

33.8

lbs

Power Output

600W Max; 300W RMS
ASP5213 Loudspeaker Rear View: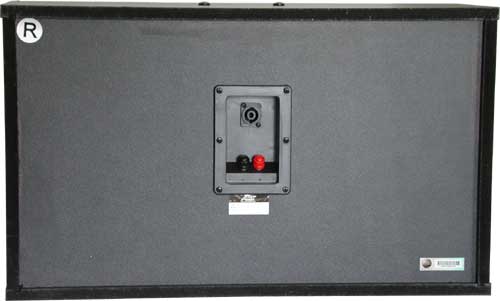 ASP5213 Loudspeaker with an Internal Speaker Mounting Top Hat: